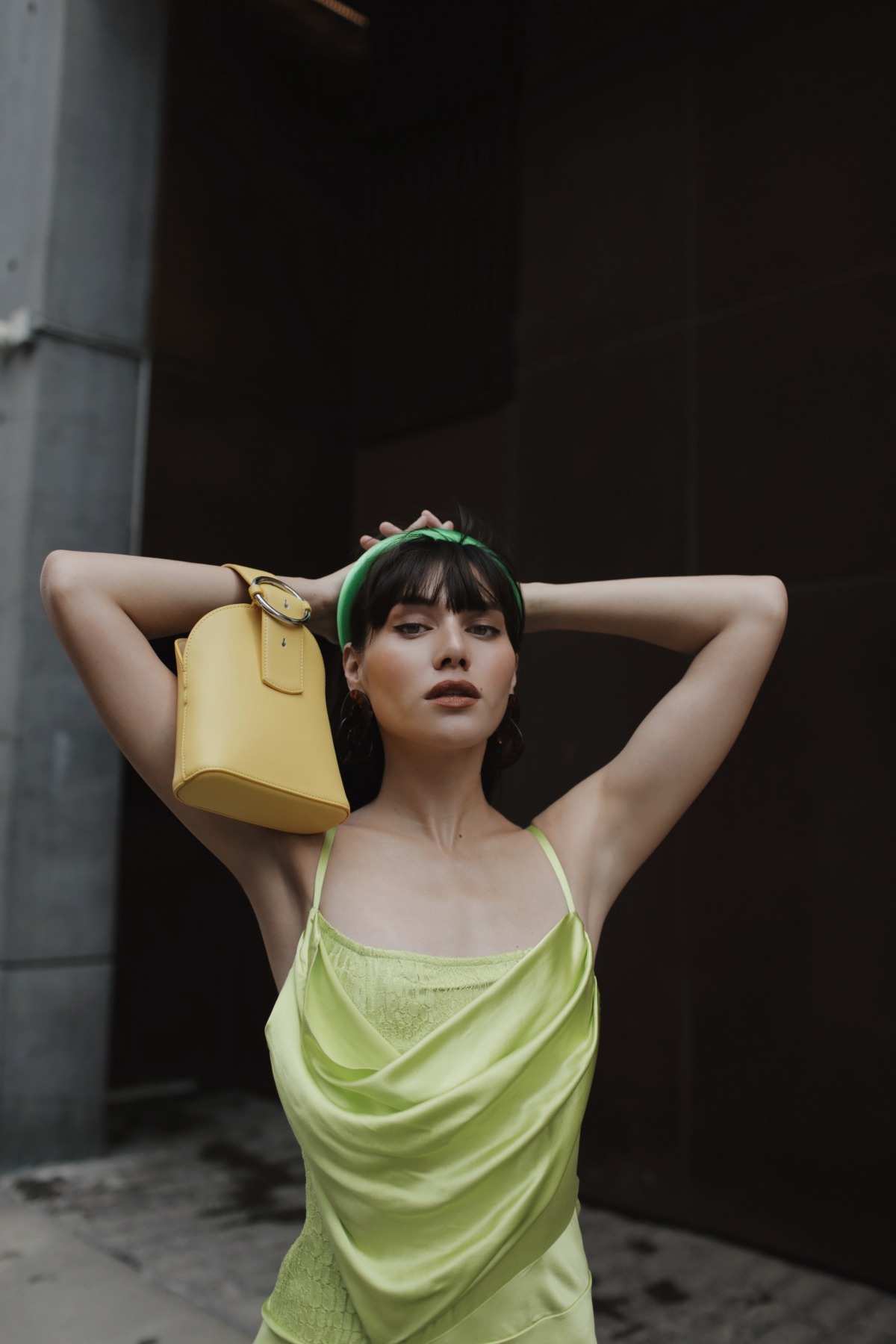 // Epuzer
dress, Parisa Wang bag, By Far
shoes, Valet Studio
earrings, Reliquia
headband // 
This is a citrus delight indeed. I find getting dressed
monochromatically to be extra easy and by far, the most chic. I
clearly have a thing for lime green and lemon yellow. Together,
they're a match made in heaven. Think Italian summers and sorbet
ice cream! This week I'm gearing up for two weeks of travel and
I'm mentally packing by color. My first stop is San Francisco so
I'm dreaming up soft neutrals like navy and nudes. Then I'm off
to Auckland, New Zealand where bold red and hot pink should easily
brighten up this chilly city as it heads into winter. I am so ready
for a little end of summer work trip mixed in with loads of
adventure. Today I'm in right smack in the middle of the color
spectrum where shocking yellows and greens are brightening up even
the gloomiest of hot summer days in NYC.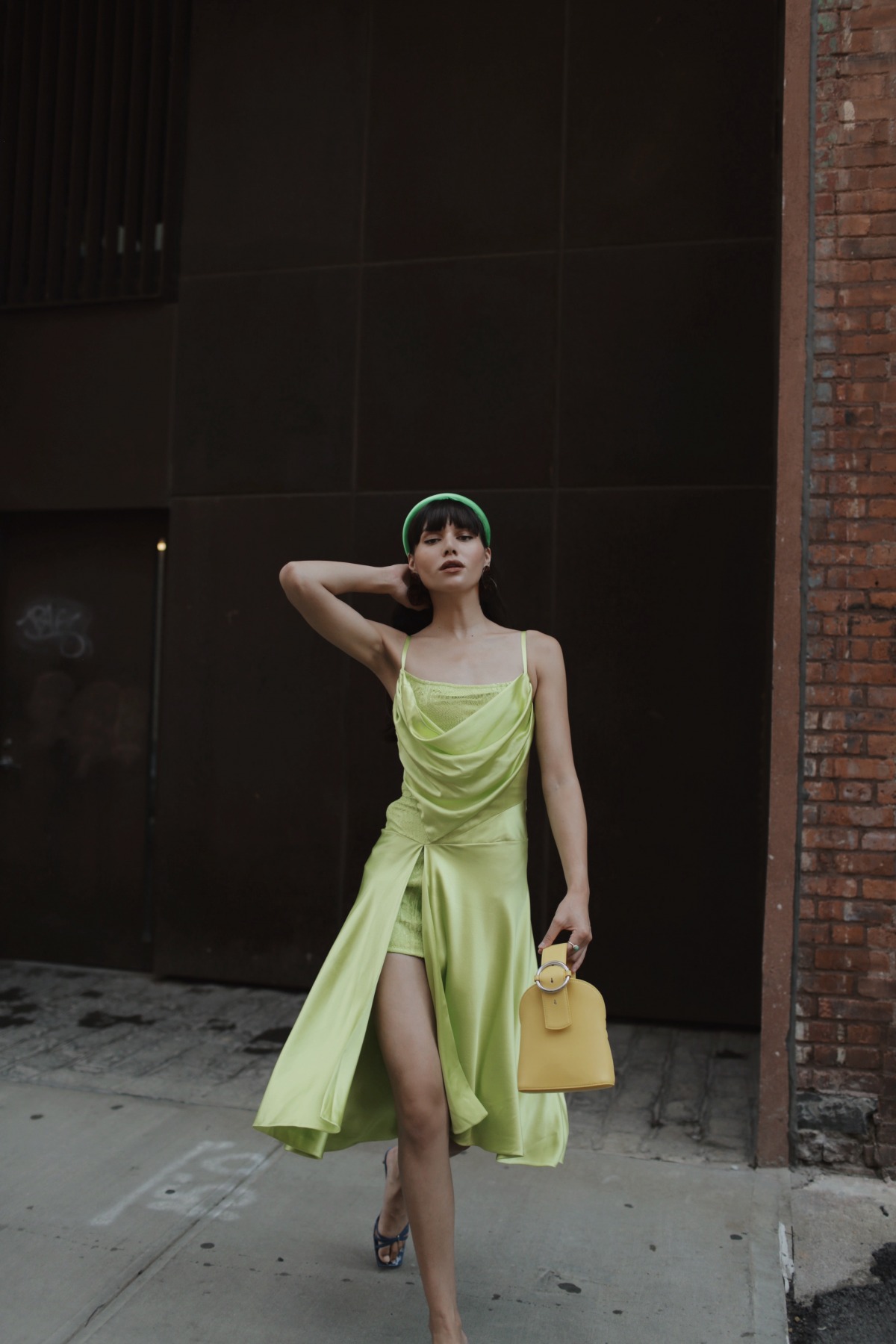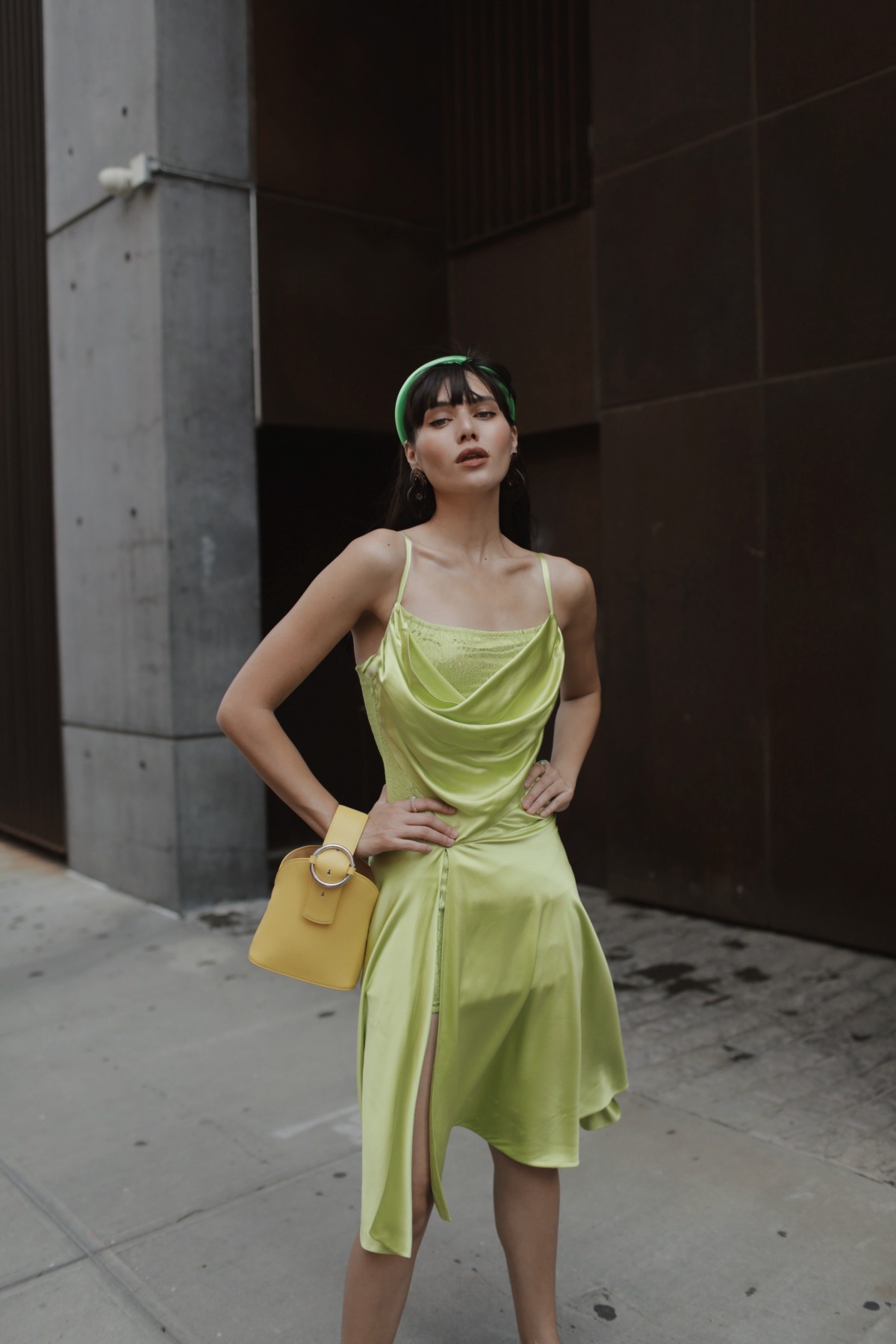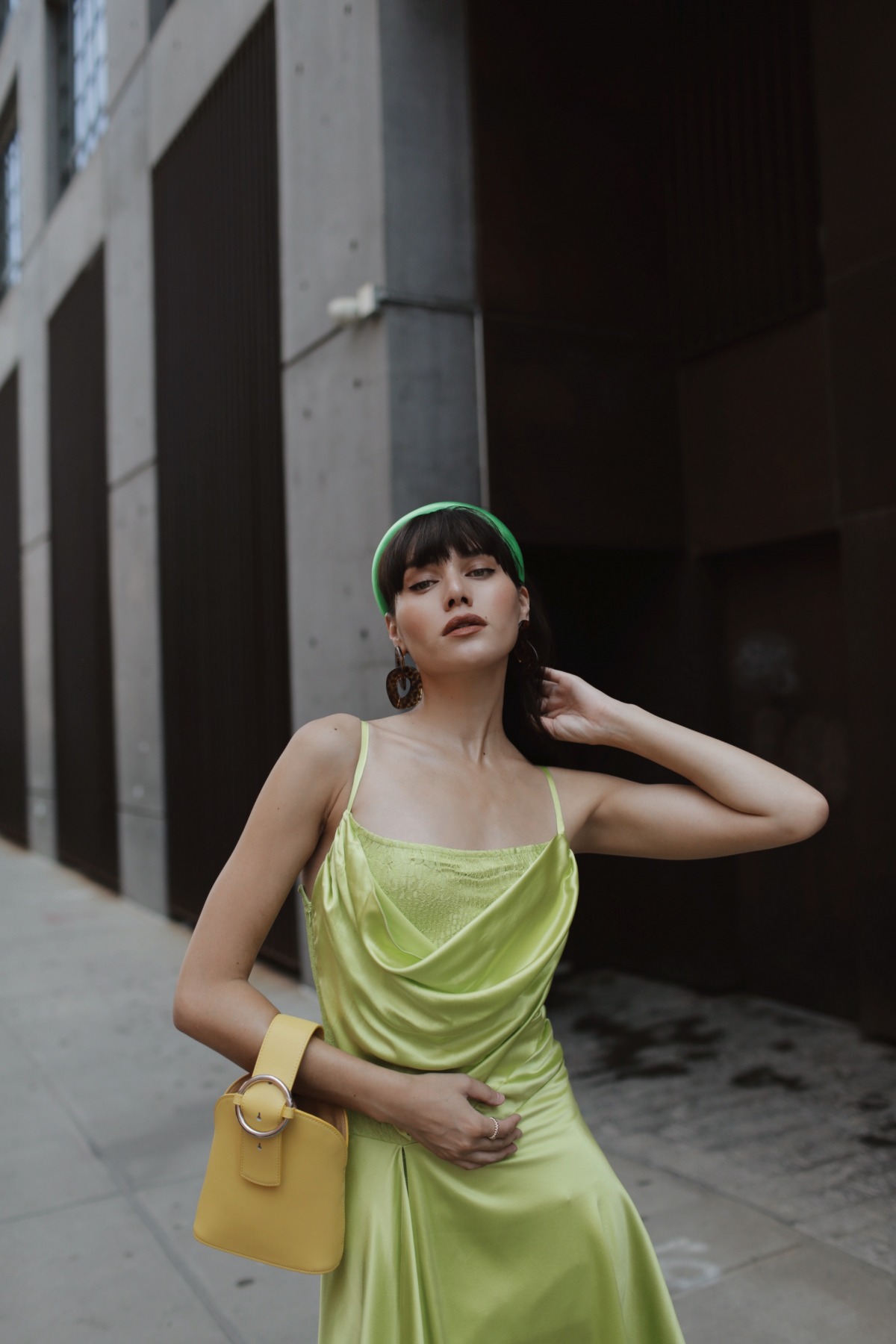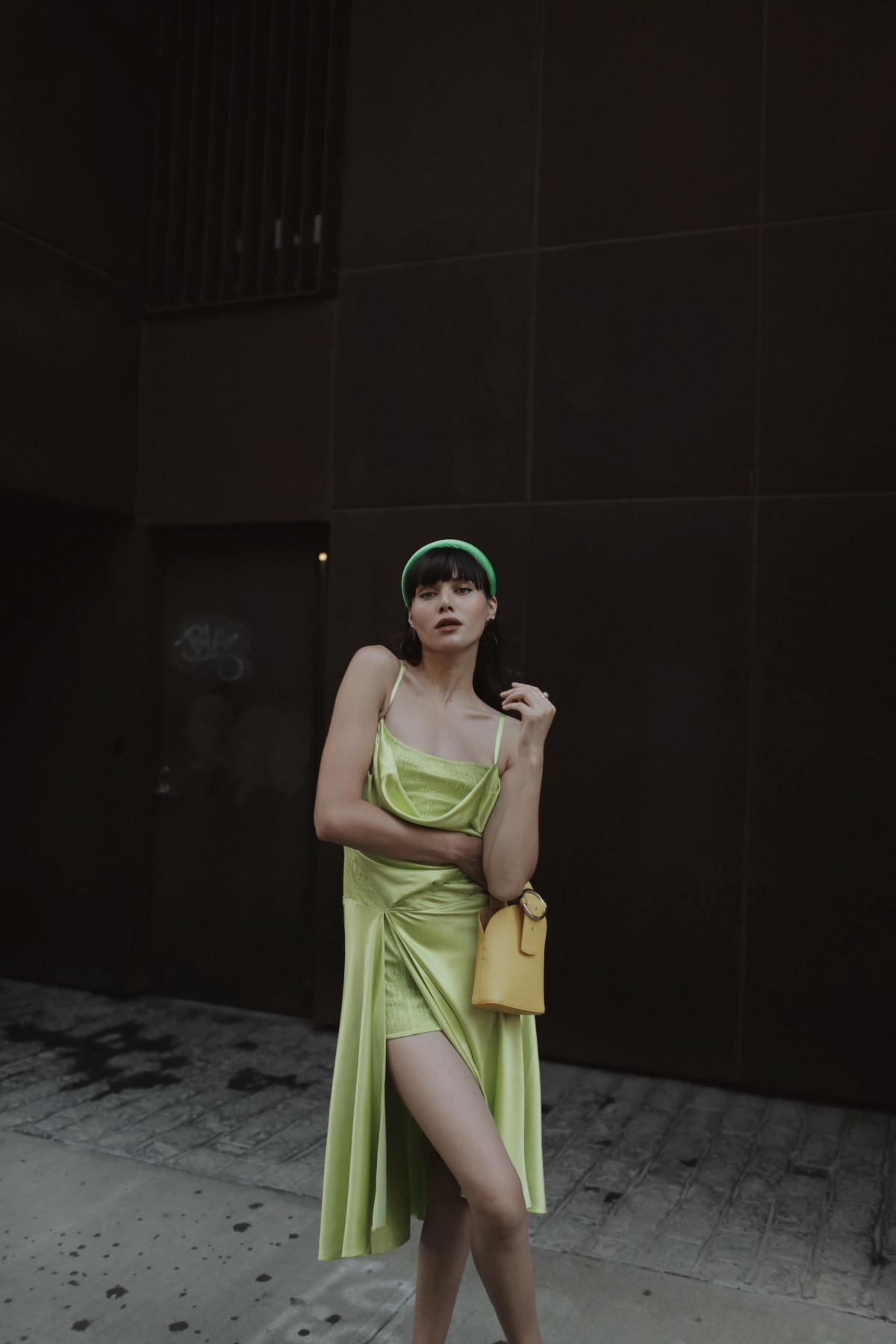 Source: FS – NY Fashion
CITRUS DELIGHT