Nordstrom Anniversary Sale 2019: Early Access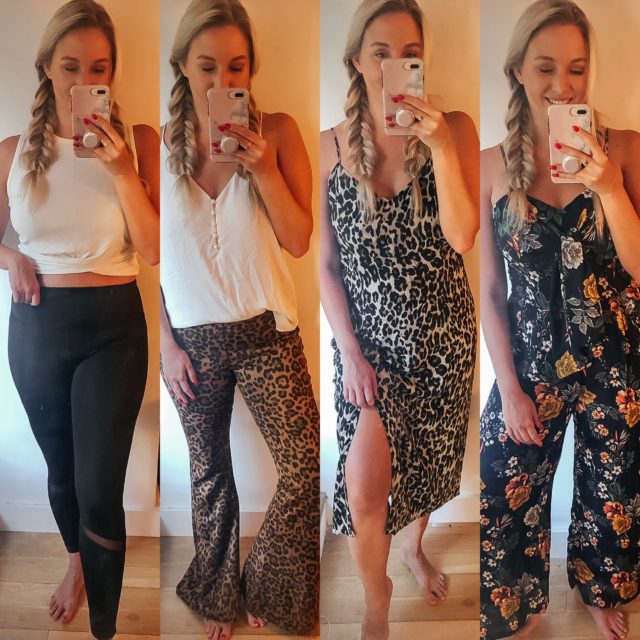 Turn on your JavaScript to view content
Happy Thursday y'all and happy Nordstrom Anniversary Sale early access
day!! What a day it is now that the sale has officially
kicked off for Nordstrom Card Holders. I grabbed my sale items I
shopped back in June from the Trunk Club in New York, and spent all
morning trying things on to share with y'all! I'm excited to go
home this weekend and hopefully pop into the mayhem in person at
the Houston Nordstrom, but for
the most part this is about all I'll be buying since it's
no-spend July (technically bought everything in June so it
doesn't count against it!). FYI: For the remainder of the
sale (in addition to blog posts), I'll be adding new items daily
to my #NSale tab HERE directly! Stop by
daily for updates and new items!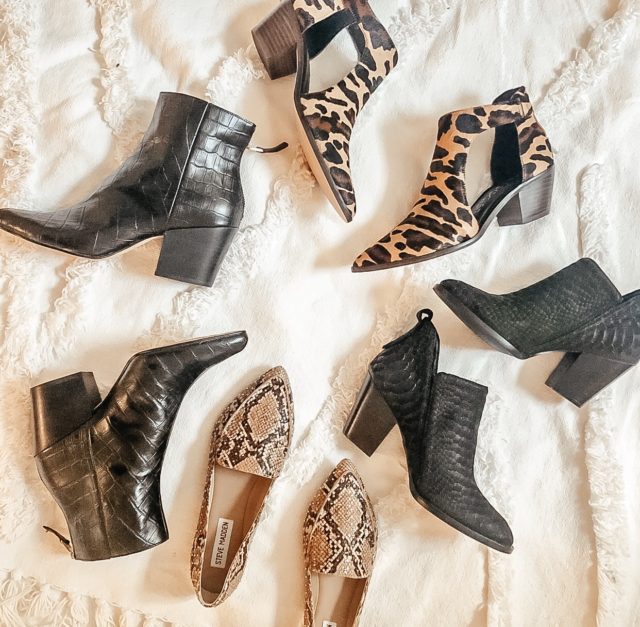 Turn on your JavaScript to view content
When it comes to the Nordstrom
Sale, it can be so overwhelming once you get on site. There's
so many items where do you even begin?! First, I always try to
think of weeding out things I need vs. things I know I don't
need. For instance, the #Nsale is the perfect time to stock up on
good, designer jeans at a discounted price, but for myself and my
body my weight fluctuates too much to spend a pretty penny on a
pair of jeans that may fit in July but not in November if that
makes sense. The things I typically stock up on are boots/booties
(I'm actually re-buying my favorite + trustworthy OTK boots from
Marc Fisher since I walked a hole in mine last year!), cardigans
that can work to go on the back of your work chair and be a
layering piece, workout/athletic gear (I can't stomach spending
full price on workout gear), coats (I always make note end of
spring on what coats I absolutely hated not having throughout the
cold months), and beauty exclusives.
I'll be breaking down more extensive posts on trends and
pieces, but a few initial call outs on this years sale are
below!
1. The sale is really good this year. The last few years have
been iffy, but this year they have a great balance between staple
items, items you can wear now, and trendy pieces you can forecast
what's ahead for the coming months.
2. Leopard is apparently in. When I did all of my shopping, I
ended up purchasing 4-5 leopard items! Take that into consideration
for fall, I let it sort of guide my color palette with shades of
browns and blacks.
3. If you see something you semi like/aren't sold on, get it
anyways and return it. The sale is insane and a ton of items will
sell out today (especially this
leopard cardigan and this
striped cardigan). Nordstrom
has a great return policy and it's so much easier to grab it and
return it than it is to stalk and wait for it to come back in
store.
4. Most of these sale items are specific to the #NSale and
won't be available for purchase in the fall. That's really why
I only buy necessities because when fall hits and I can't link
anything in the LIKEtoKNOW.it app it's hard.
5. Commission links during the #NSale are crucial for bloggers income.
We make a small percentage based on affiliate links (all of the
time), especially during the Nordstrom Anniversary Sale. It
doesn't cost you anything extra! But think of us as your personal
shoppers in a sense. If you're making a purchase this sale round,
think about some of your favorite guys/gals you follow, head to
their site and click on one of their links to fulfill their
purchase. The blogging hustle definitely isn't an easy one!
Now onto the fun part, sharing my try-on from all items I
purchased from the #Nsale below!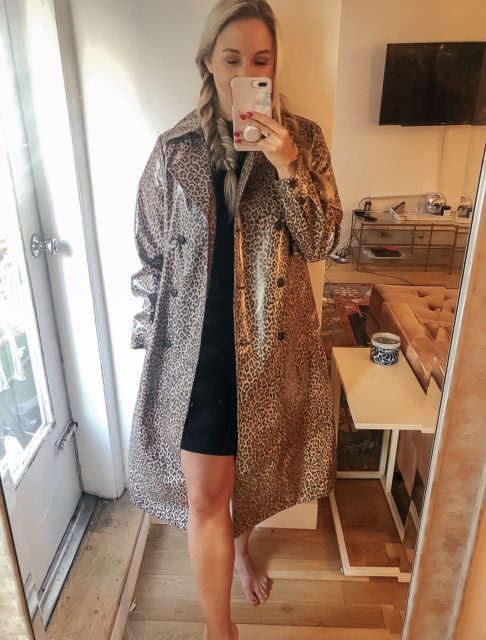 Turn on your JavaScript to view content
First up, I really wanted a new rain/trench coat to take me into
fall and out of winter. I really only have heavy duty coats, or
shorter jackets – with not much in between. I do like this
leopard printed one, but the silhouette isn't near as flattering
as I expected it to be. I think I'll give it a few days and sleep
on it, because I really do think I'll wear it often!
Sizing: Large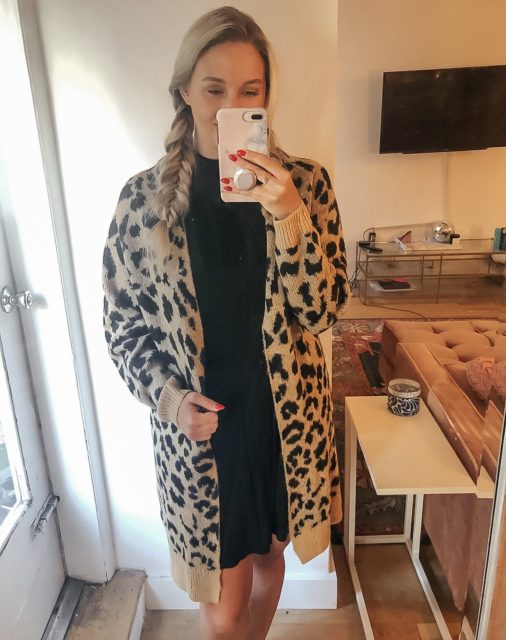 Turn on your JavaScript to view content
Nordstrom must have taken a note from Aria Rose because I have a
cardigan that's so similar to this one (this is actually my
moms)! This will definitely sell out because it's so affordable
and soft. Great to keep at work!
Sizing: Large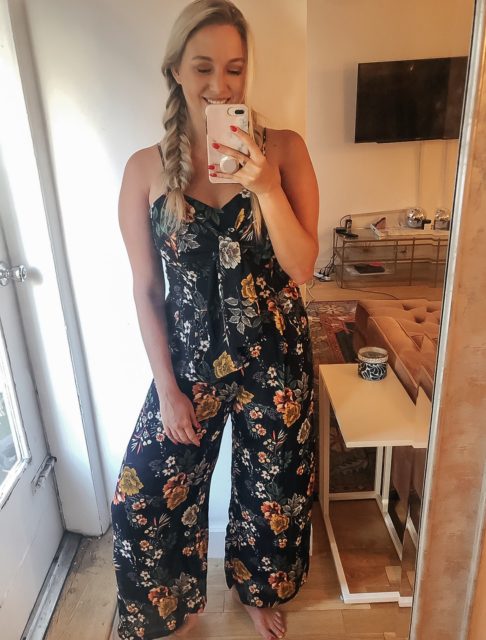 Turn on your JavaScript to view content
This jumpsuit is one I actually wore to work the second I got it. I
bought a Leith jumpsuit in a similar style last year, but the
single color highlighted unflattering angles. This print definitely
hides everything and it's so comfy! Definitely size up if you run
long.
Sizing: Large (could have done XL for length)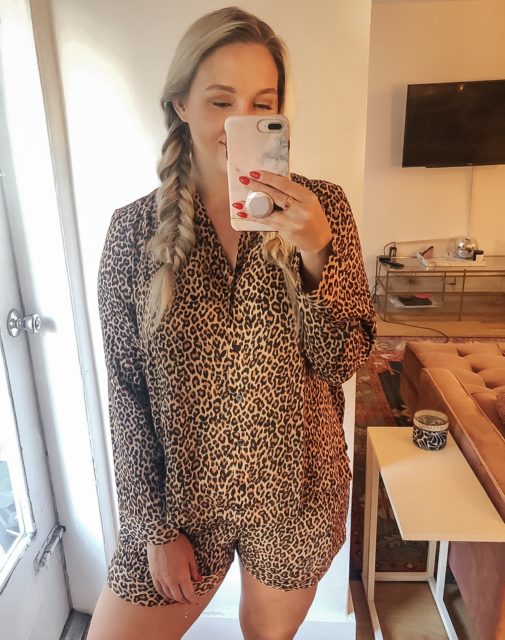 Turn on your JavaScript to view content
I always buy at least one pair of PJs during the sale because I'm
so tired of sleeping in my college t-shirts! This leopard set is
the absolute CUTEST and definitely a must.
Sizing: Large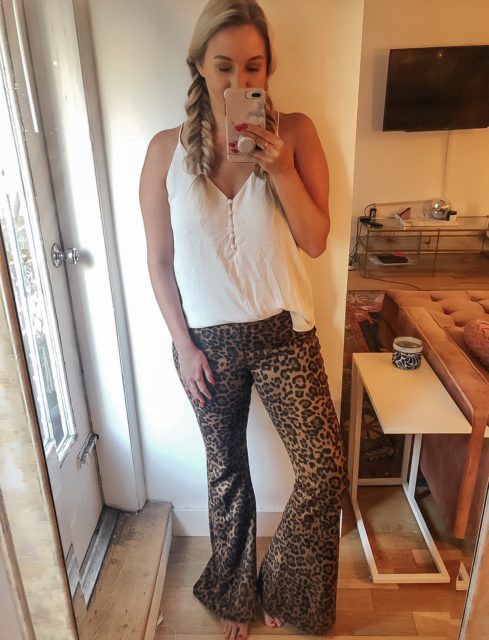 Turn on your JavaScript to view content
I was immediately drawn to these leopard printed bell bottoms
because how could you not be?! They're so fun, but they aren't
*actual* jeans. They don't have a zipper/button and they're
stretchy. It was kind of hard to get into them because they don't
give much and my hips are wider, but they're a keeper as of now!
Sizing: 31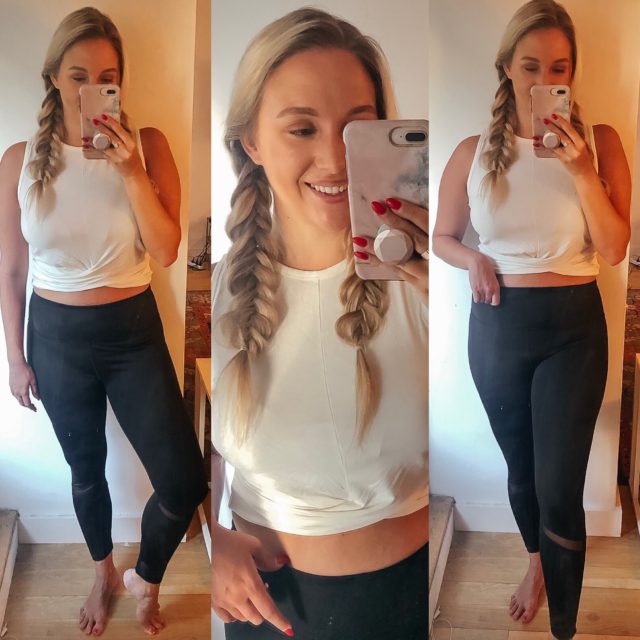 Turn on your JavaScript to view content
This workout combo is one of my faves. It's so soft and perfect
for summer/spring workouts. The top could also double as an errand
top with a denim skirt!
Sizing:
-Top: Large
-Leggings: Large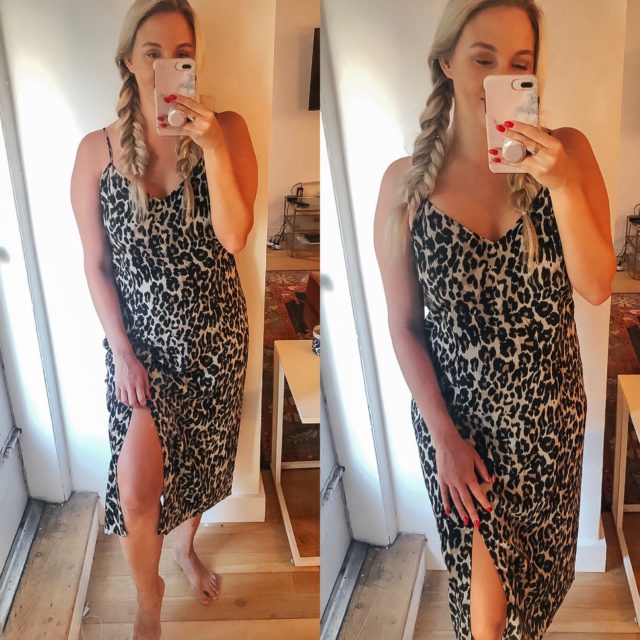 Turn on your JavaScript to view content
I'm always obsessed with midi slip dresses but I know they
aren't everyone's cup of tea! I could easily wear this
traveling, to work, out and everything in between. It's
lightweight and comfortable, but could pair with a leather jacket
for fall.
Sizing: Large
What do y'all think? Are you spending your day looking through
Nordstrom to pick up some
things or are you sitting out of the sale this year? Have a great
day y'all and thanks for reading!
Turn on your JavaScript to view content
The post
Nordstrom Anniversary Sale 2019: Early Access appeared first on
Kayleigh's Kloset.
Source: FS – NY Fashion
Nordstrom Anniversary Sale 2019: Early Access